Delighted to have been awarded the Top 40 Kinesiology Blog Award
Thanks guys!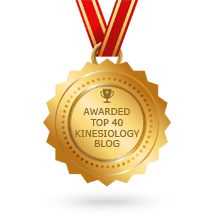 You can join my mailing list to receive my monthly blog, giving you access to self care tips andkinesiology techniques on how to stay calm, centred and balanced.
If you are a Sensitive Soul you are especially welcome here.
Read more about Kinesiology, Integrated Healing and Reiki on the blog ~ 5 Reasons to try Integrated Healing,  Integrated Healing ~ Beyond Holistic, Integrated Healing Via Skype, Increase your performance with Kinesiology